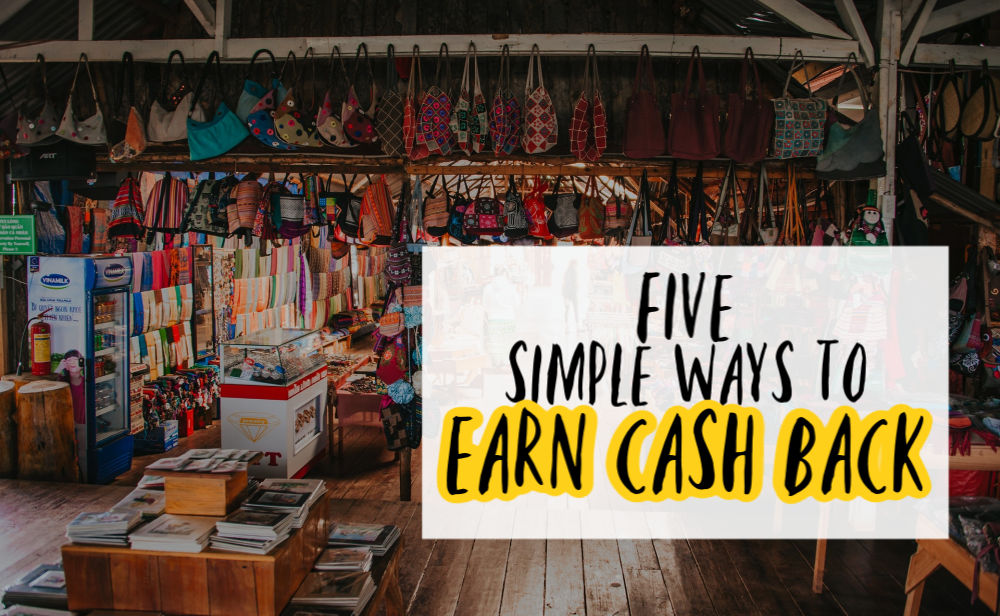 I saw my first cash-back credit card commercial several years back and it always seemed like such a cool concept. Earn money for making routine purchases that Id have to make anyway? Sign me up!
The only major problem with cash-back credit cards is that its easy to overspend and pay interest when you cant pay off your credit card balance in full each month. This basically defeats the purpose of earning cashback because youll spend more money than the rewards are worth.
Thankfully, there are ways to earn cash back without even using a credit card. These cashback sites are a great way to earn rewards for shopping and doing other simple tasks.
Ibotta
Ibotta is one of the best apps to use to earn rebates on your grocery and household purchases. Ibotta partners with several retailers to offer deals that you can redeem every time you go to the store.
Start by browsing the app of clicking on the store youre planning to visit whether its Target, Aldi, Walmart, Whole Foods, or another store. You can browse through the cashback offers and unlock the ones you want.
Next, go to the store and shop as you normally would then upload your receipt to the Ibotta app afterward to verify your purchase. Cashback will be credited to your account within 48 hours.
Another way to earn cashback with Ibotta is by linking a loyalty account. If you have a loyalty rewards account with a particular store, you can link the account in Ibotta and earn rewards automatically when you make qualifying purchases. No receipt is needed for this option.
Fetch Rewards
If youre looking to save money on groceries and regular household items, Fetch Rewards is a free grocery savings app that rewards you just for snapping pictures of your receipts. Its simple and easy to use just like Ibotta.
Fetch Rewards works practically anywhere you buy groceries. Another thing that I like about this app is the fact that you can earn points for buying popular brands that you may already love and use including generic brands as well.
Your points can be redeemed for gift cards to places like Apple, Google Play, Walmart, Hulu, Whole Foods, Best Buy, local restaurants and more.
Related: 10 Ways to Earn Amazon Gift Cards
TopCashback
Lets face it. Most of us do the majority of our shopping online these days. In this case, youll want to consider using a site like TopCashback to earn cashback on your online purchases.
TopCashback allows you to browse relevant offers then shop through the site to earn the most money back. You can earn 10% cash back for shopping on Amazon and 8% to 15% cashback on average for shopping online at certain department stores.
There are also some pretty competitive offers for electronics, travel, health and beauty, sports and fitness, and more. Install the TopCashback browser extension so you never miss out on the opportunity to earn money for your regular planned shopping.
Rakuten
Rakuten is another site that will pay you to shop online. They partner with a ton of retailers to offer great deals as well as daily deals and bonuses as well.
Be sure to check out Rakutens Double Cash Back Stores section to boost your earnings. Rakuten allows you to cash out your earnings every quarter you can do direct deposit via PayPal or opt to receive a check.
Swagbucks
Swagbucks is one of my favorite ways to earn free gift cards and cashback. You can earn points by doing small tasks like taking surveys, shopping online, watching videos, or trying out offers.
Some of the offers tend to pay the most points and you can also shop through the Swagbucks platform or install the browser extension to earn cashback on your purchases.
Cash in your points by redeeming them for gift cards or getting cash via PayPal.
Related: Best Survey Sites to Join
Summary
Cashback sites like these provide a great opportunity to earn extra money without being required to use a debit card. You may be thinking that youll have to do a lot of shopping to rack up rewards on these sites but thats not really the case.
The best thing you can do is stick to your regular shopping plans but be strategic with it. If you are planning to buy clothes online, order something for your home on Amazon, or go grocery shopping, be sure to use some of these sites to help you earn cashback from those purchases that you were going to make anyway.
Theres no need to do extra unnecessary shopping in the hopes of earning more cashback. That just defeats the purpose. I like to use cash back sites to earn rewards for family outings, travel, and other small expenses.
Have you ever considered using cashback sites and apps? What would you do with the rewards you earn?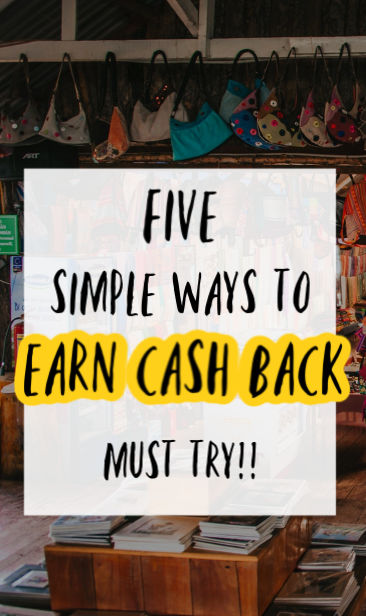 The post 5 Easy Ways to Get Cash Back Rewards appeared first on Single Moms Income.