Are y'all hanging in there? As I talked to friends this week and communicated with people on social media this week, it seems like there was one recurring theme. We. Are. Over. It.
Do you relate? I've said it before, and I'll repeat it: I think this crisis has exposed cracks that people didn't even realize were there. There was the young mom seeing issues with her kids that need to be addressed, and feeling some degree of guilt for overlooking the problems before, or chalking them up to a "stage." There was the empty nester who had busied herself with volunteer work, college alumni involvement, and lunches with friends that found herself completely bored, stating, "My house is cleaner than its ever been." There was the senior adult who was home alone and suffering from intense loneliness, isolation, and a feeling of uselessness. And finally, there were lots and lots of people who said their lives had turned into "Groundhog Day" and they couldn't get motivated to do anything.
Whether THE COVID (Bob's name for anything even remotely related to the global pandemic!

) has exposed cracks in your marriage, your parenting, your coping mechanisms, your finances, your spiritual life, or what have you, know that you're not alone. We're all there in some way or another. If you're struggling, here are a few things to try:
Recount all you have to be grateful for in a gratitude journal.
Phone/FaceTime/Zoom a friend. My daughter FaceTimes with one friend a day, and it's been great for her mental health. This week alone, she's connected with her elementary school BFF, who now works for a major airline, her actress friend who lives and works in NYC, her grandmother, and others. These conversations are mentally and emotionally stimulating and bring her joy!
Take a walk. (Even if it's cold and snowy where you are.) The fresh air will do you good.
Make your bed. Put on real clothes. Put on makeup. See if it makes you feel better. I'll bet it does.
Find a church service to stream online this Sunday.
Check out the website SheReadsTruth.com or download the app to sign up for free daily devotionals and scripture reading plans.
Play the long game. Scientists have discovered that the pain of uncertainty is worse than the anticipation of certain pain. As the country reopens, we know one thing for sure: it's going to be gradual. That means we all know for sure that we have several more weeks of some type of #stayahome or social distancing mandates. The rest is uncertain. You cannot control the uncertainty. But you can control your attitude and your response.
Get out a pen and paper and figure out what can control. What do you need to do to make the situation sustainable for yourself? Make a plan of action. You can do it! I believe in you.
Weekend Scoop to Know
Here's some good weekend scoop!
Friday Funny
Dr. Anthony Fauci's straightforward and easy-to-understand expertise as part of the White House's COVID-19 task force has thrust him into the spotlight. Now there's a change.org petition to name him People's Sexiest Man Alive! As I'm writing this, the petition has just over 17K signatures on it!

Handy Helplines
With more people than ever trying to patch up household products like vacuum cleanings, blenders, or mowers rather than tossing them, the call volume to customer helplines is prompting some companies to boost their call-center staffing! They're also offering more online tutorials on fixing and maintaining household machinery. I recently had a 20-minute phone session with a Dyson rep, as I struggled to put my favorite vacuum back together after taking it apart to clean out the filter! It was so helpful, and the rep patiently guided me through each step.
Online Fix-it Help
Replacement Parts

Face Mask Chic
With the CDC recommending all Americans wear face masks in public to help prevent the spread of the coronavirus, they've inevitably become a form of aesthetic self-expression. If you're looking for some chic ones, I've got you!
Need Graduation Gifts?
Typically at this time of year, I put out a graduation gift guide. But this year is a little different! You can browse the gift ideas in the on the Empty Nest Blessed Amazon Shop in these categories for some great ideas.
OR
Check out these popular ideas that people love every year. (I obviously

love personalized gifts, but all of these are also available without personalization.)

Organza Gingham Trench Coat | Single Pleat Shell | Floral High-Rise Ankle Jeans | Suede Skinny Stretch Belt | Strappy Leather Mules | Satin Evening Bag | Convertible Two-Row Circle Necklace | Pavé-Circle Drop Earrings

I felt so blessed to do a collaboration with WHBM this week on my Instagram! (You can see it HERE.) I fell for this unusual organza trench coat at first sight! The sheer panels throughout are what give it a gingham look. It's styled like an authentic trench, with epaulets, a removable belt, and a back vent at the hem. It feels very high-fashion, and I've never seen anything like it! I paired with high rise floral jeans for a feminine touch, and let these lady-like leather strappy mules finish off the look.
One thing I love about WHBM is the thoughtfulness and detail they put into every piece! It makes their line look more expensive than it is! Everything I'm wearing fits TTS, is machine washable (even the coat!), and is on sale this weekend! This weekend, if you buy one item, you take 50% off, but if you buy three or more items, you take 60% off. Wowza! That's one serious sale! WHBM has so many cute gingham pieces right now (I also own these cute gingham flats!), and I love the new mint green line they just dropped!
Best Weekend Sales
Honestly, at this point, brands are doing what they can to offer good deals and make shopping online easy and convenient, and especially safe. They're also trying to keep their customers loyal by offering tons of amazing discounts!

Thank you for shopping with my links! It means so much to me! Blogs like mine are small businesses, and visiting EmptyNestBlessed.com and shopping with the links I share supports my small business. I'm so grateful to you all for supporting Empty Nest Blessed and sharing it with your friends.

ANTHROPOLOGIE | 50% off favorite dresses, skirts, accessories, and more. I've got my eye on this pretty wrap dress!
BANANA REPUBLIC | 50% off sitewide + extra 60% off sale styles.
BARRINGTON GIFTS | 20% off SITEWIDE with code TOGETHER. (They rarely have sales!) This is the perfect time to score some graduation or Mother's Day gifts!
BODEN | 15% off SITEWIDE (exclusions apply) + free shipping/returns.
The Live Well, Love Lots, Laugh More tee I own and wore in this Instagram photo is only $26.60 right now!
CABANA LIFE | 15% off SITEWIDE in there "Protect Us" sale with code PROTECTUS. The brand is donating 2% of sales to GetUsPPE.org to provide protection for health heroes.
CITY BEAUTY |  25% SITEWIDE EXCLUSIVE discount just for Empty Nest Blessed readers! Click through with THIS link and use the promo code EMPTYNESTBLESSED at checkout to get the discount. I love so many of City Beauty's products, but I'm primarily a massive fan of their lip plumping glosses and non-drying matte lipsticks. I wrote an entire post about them! You can read it HERE!
DSW | 50% off Spring's Best Brands! Sale includes Aerosoles, Sole Society, Enzo Angiolini, Corso Como, Vince Camuto, Louise et Cie, and more. Click HERE to check out all the brands.
J.CREW | Still cold where you live? Up to 30% off cashmere for everyone in the family. Check out these springy cashmere sweaters!
J.CREW FACTORY | 40-70% off SITEWIDE.
LOFT | 70% off 1 full-price item; 50% off almost everything else with code OMG.
MARK & GRAHAM | 20% off SITEWIDE with code FRIENDS. Think Mother's Day or Graduation!
MICHAEL'S STORES | DIYing a mask? Take 20% off regular-priced items with code 20MAKE4120
NORDSTROM | The Better Together Sale! They've teamed up with some of their best-selling brands to offer exceptional deals! Check out their summer shop HERE
Here's what I'm shopping:
NORDSTROM RACK | Refresh your GOALS with great deals this weekend on workout wear, home, skincare, and more:
NYDJ | Up to 70% off sale items (jeans, pants, tops & more) + 10% of proceeds donated to the United Way to support U.S. COVID-19 relief efforts. Free shipping/returns.
SEPHORA | Spring Sale starts today for Rouge members! See the graphic below for details and click anywhere on the graphic to go straight to the Sephora site.
SOMA |  2 for $50 bras & 10 for $50 panties.
TALBOTS |  50% off any 3+styles + free shipping. (Priced as marked.)
TARGET | Up to 25% off on home, BOGO tees & shorts (ends Saturday), 25% off outdoor patio
WHBM | 50% off SITEWIDE on 1 or 2 items, 60% off SITEWIDE on 3+ items (I've NEVER seen them do such a big discount! This is better than their Black Friday sale!)
Have a good weekend! I'm going to finish up my giant kitchen cleanout. (Some cabinets haven't been cleaned out since we moved in!
) I'm also going to wrangle Bob to take some photos for a few posts I have in the works for next week. I'd love to know what content you'd like to see next week! Here are a few things I have brewing:
What I Eat in a Day (i.e., my diet)
Splurge or Save (I've got lots of good stuff for this post!)
My quarantine skincare discovery! Maelove brand – their tagline "Luxury Skincare Without Luxury Prices" So good, y'all!
The Cutest Summer Handbags
Hit me up in the comments and let me know what you'd like to see, okay?
Blessings,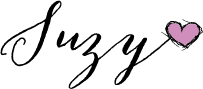 The post What's Up, Weekend? | Scoop You'll Want to Know + Best Weekend Sales appeared first on Empty Nest Blessed.