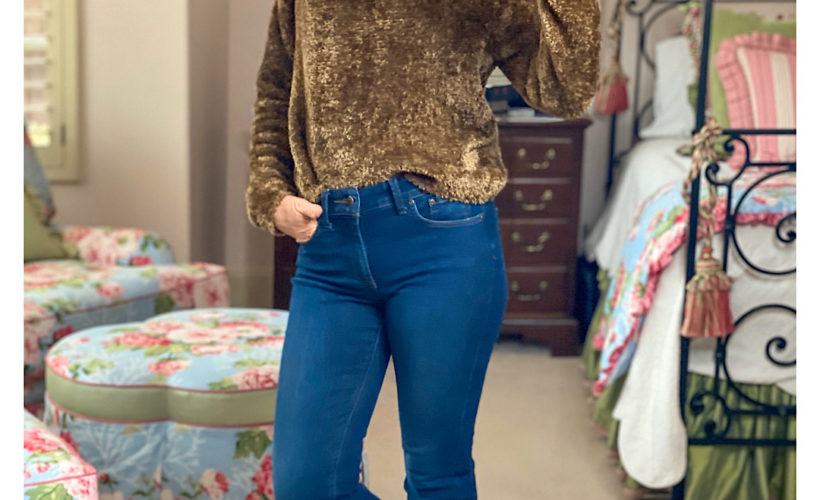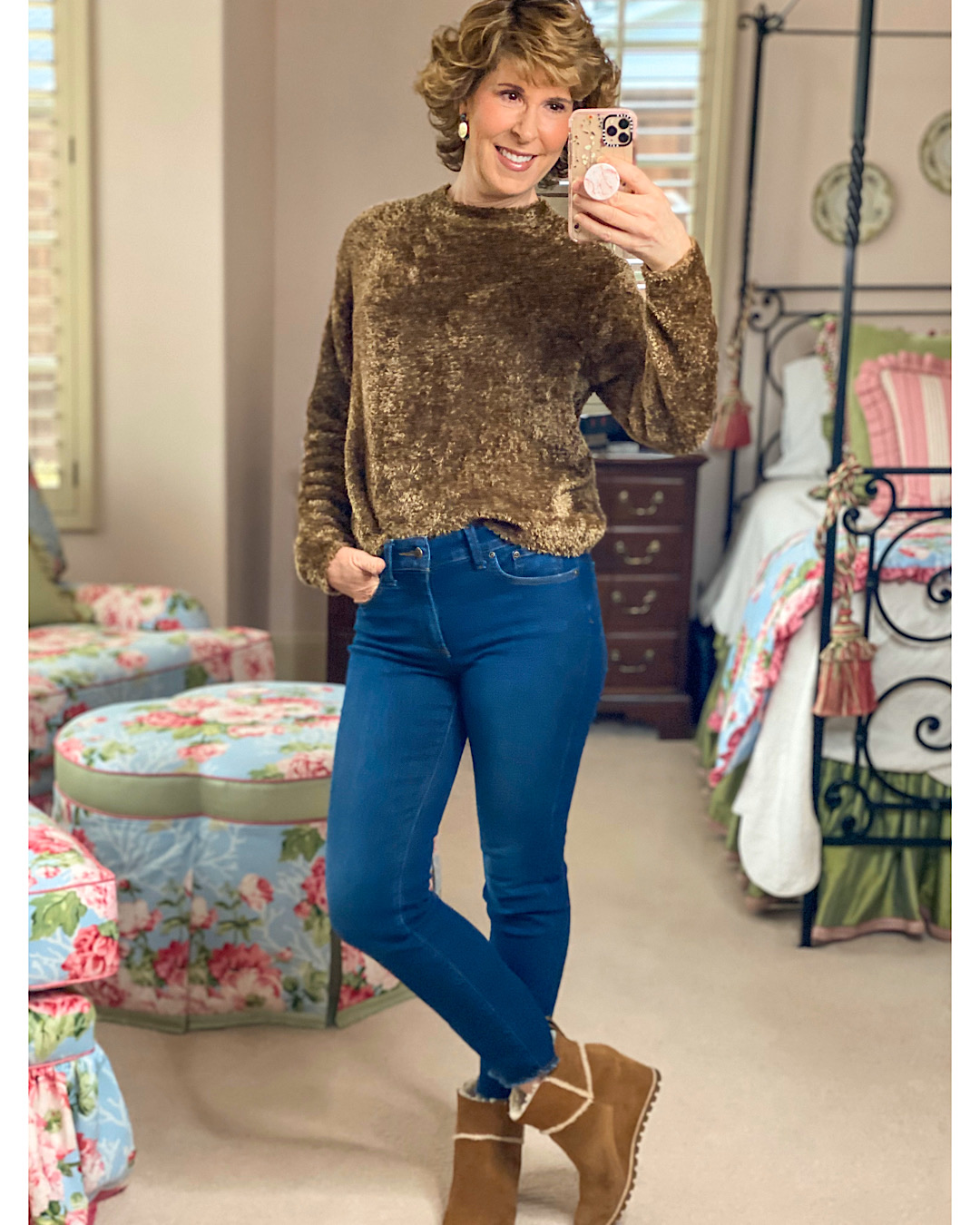 Whats up, weekend? Is it just me, or does it feel kinda like its been the weekend for about 10 days now! With Christmas and New Years smack in the middle of the week, two weeks in a row, wellIm just done for! (See me all ending sentences in prepositions and stuff?!

) Done for!
Five Best Weekend Sales
Just a short post this weekend to give you some good scoop! First of all, Ive got five sales that I think are worth your time! Lets run them down.
Up to 50% off at a brand that rarely has sales! If youre looking for serious quality menswear (and beautiful, classic styles for women), this sale is a good one! Their high-quality mens dress shirts are 4 for $199 in this sale! Also, take 25% off on their more affordably priced Red Fleece brand for men and women.
Up to 65% off on mens shoes and womens styles. The men in my family love Cole Haans comfortable, quality shoes for work or weekends! Free shipping/returns. Also, Im kinda in love with these womens Nubuck hiking boots and trying desperately to think of a reason I need them!

(Theyre 64% off!
)
Up to 65% off sale styles with codeBIGGESTSALE. This sale includes handbags, clothes, shoes, jewelry, wallets, accessories, and home goods! Ends 1/5 at 11:59 p.m.
Free shipping with an $89 purchase for a limited time.
Take an extra 30% off sale items with the code WINTERSALE. Spanx doesnt have sales very often and when they do, they dont mess around with wimpy discounts! Included in this sale: their best-selling colored faux leather leggings are regularly $98. but with this sale, theyre only $47.59! I have them in Bronze Metal. Their popular velvet leggings are included too! Sale ends Tuesday, January 7 at 11:59 p.m.
Next up! The Twice-Yearly
Lilly Pulitzer After Party Sale Starts Monday!
I love Lilly Pulitzers classic styles, but theyre expensive, and they rarely go on sale. When they do, they go BIG! Twice a year, Lilly Pulitzer holds a giant After Party Sale, and if you like Lilly, its a must! This year it starts online on Monday, January 6, at 7 a.m. CST (8 a.m. EST) and goes through Tuesday, January 7 at 10:59 p.m. CST (11:59 p.m. EST).
Im giving you all the scoop you need to get the best deals during the sale, and even sharing a few insider tips and tricks you need to maximize your shopping success! (Look for them in Lilly green below!)
What You Need to Know About the After Party Sale
Lilly Pulitzer releases everything at once. That means that as soon as an item is sold out, its gone, and no more will be released. (So be sure to set your alarm for Monday morning!)
Although you can shop from your phone or tablet, or the Lilly Pulitzer app, the best experience will be shopping at LillyPulitzer.com.
Once you get to the Lilly Pulitzer site on the morning of the sale, youll be placed in a virtual waiting line. Dont panic and think you need to refresh your page. Keep it open and give it time. Refreshing will knock you out of the queue. (It usually moves pretty fast!)
Once you get into the sale, use the filters to guide your search! First, filter by your size. You can also filter for specific prints.
During the sale, even if an item is in your cart, it isnt reserved for you! That means you need to be ready to checkout quickly once youre finished shopping. (See my pre-sale to-do list below!)
New styles will be added throughout the sale, so go back and check several times throughout it. In fact, theyve promised to

drop

new sale items during the sale, so stay tuned to @lillypulitzer on Instagram to find out specifically when!
All sales during the After Party Sale are final.
As always, Lilly offers free shipping!
Due to high demand during the sale, it can take four to six weeks to receive your items. (But I always get my items in 1-2 weeks!)
Shhhh
BIG INSIDER SECRETItems tend to start disappearing from the Lilly website in the week or so before the After Party Sale. For example, if an item youre interested in currently says sold out on its product pages, dont worry! It may very well appearsuddenly restocked for the sale. Those Lilly peeps are tricky like that!

To Do Before the

After Party Sale
If youre not familiar with the Lilly Pulitzer website,it would be smart to familiarize yourself with it before the sale. Click HERE for a tutorial on their website, and HERE for a rundown of the tools and features they use.
Go to LillyPultizer.com and create an account if you havent already. Enter your credit card info now, to save time during the sale and increase your chances of getting everything in your cart. (Remember, just because its in your cart, it isnt reserved for you. Its not yours until you actually check out.)
Fill out a

Fit Predictor profile

to get a suggested size in any given style. Use your best judgment and previous experience with Lilly Pulitzer styles to make your decision, as these size guides are based on industry averages and sizing may vary based on personal preference. Find the Fit Predictor tool right under the sizes on each product page. To set yours up and link it to your account, go to a product page and click Calculate Your Size next to the Fit Predictor, and fill out the info they ask for. They will calculate the correct size you should order. (Ive found this to be very accurate.
Five Classics to Shop During the After Party Sale
While we cant predict exactly what will be on sale, when it comes to Lilly, there are four classics that I think you should consider shopping if they are on sale.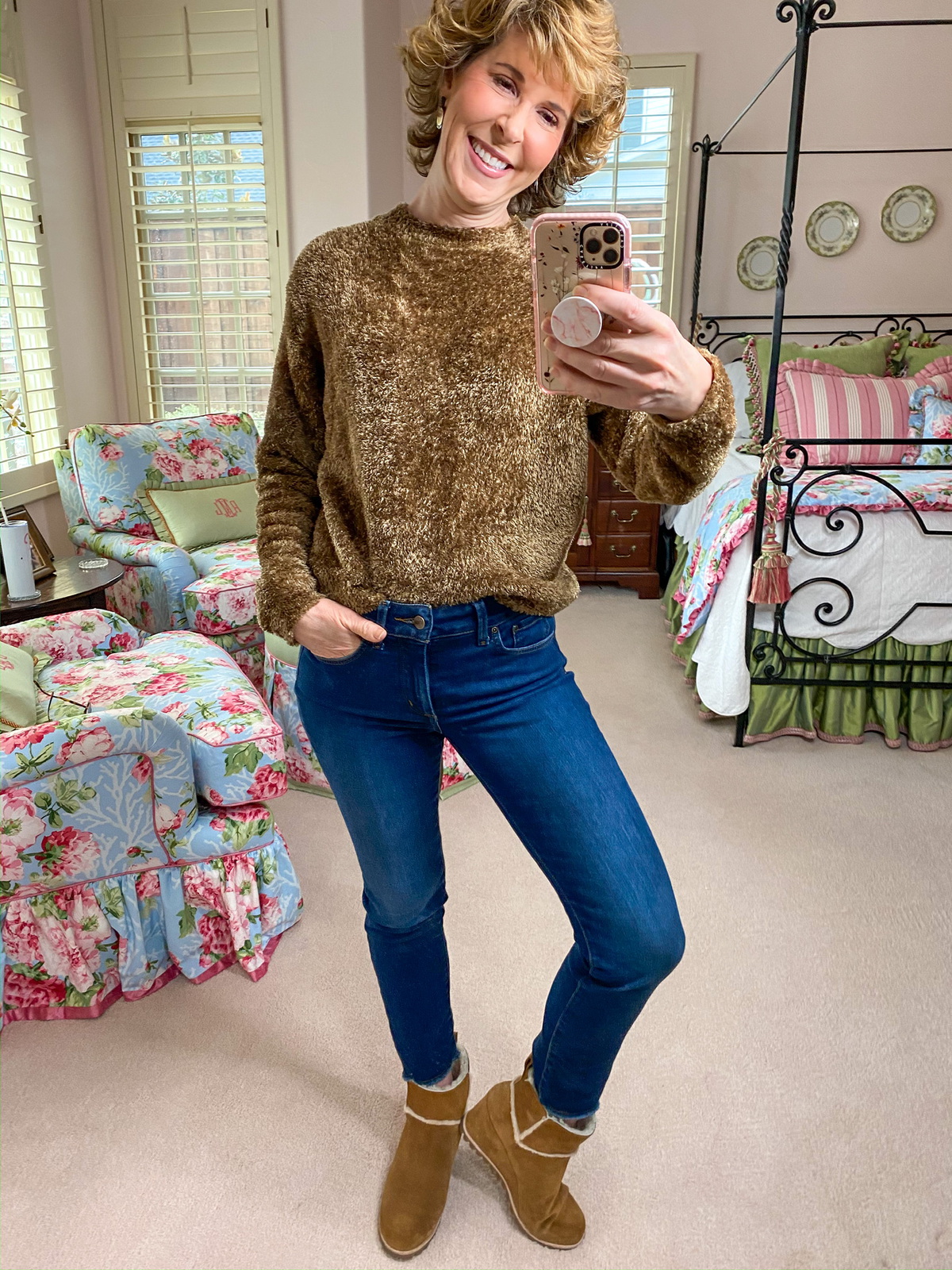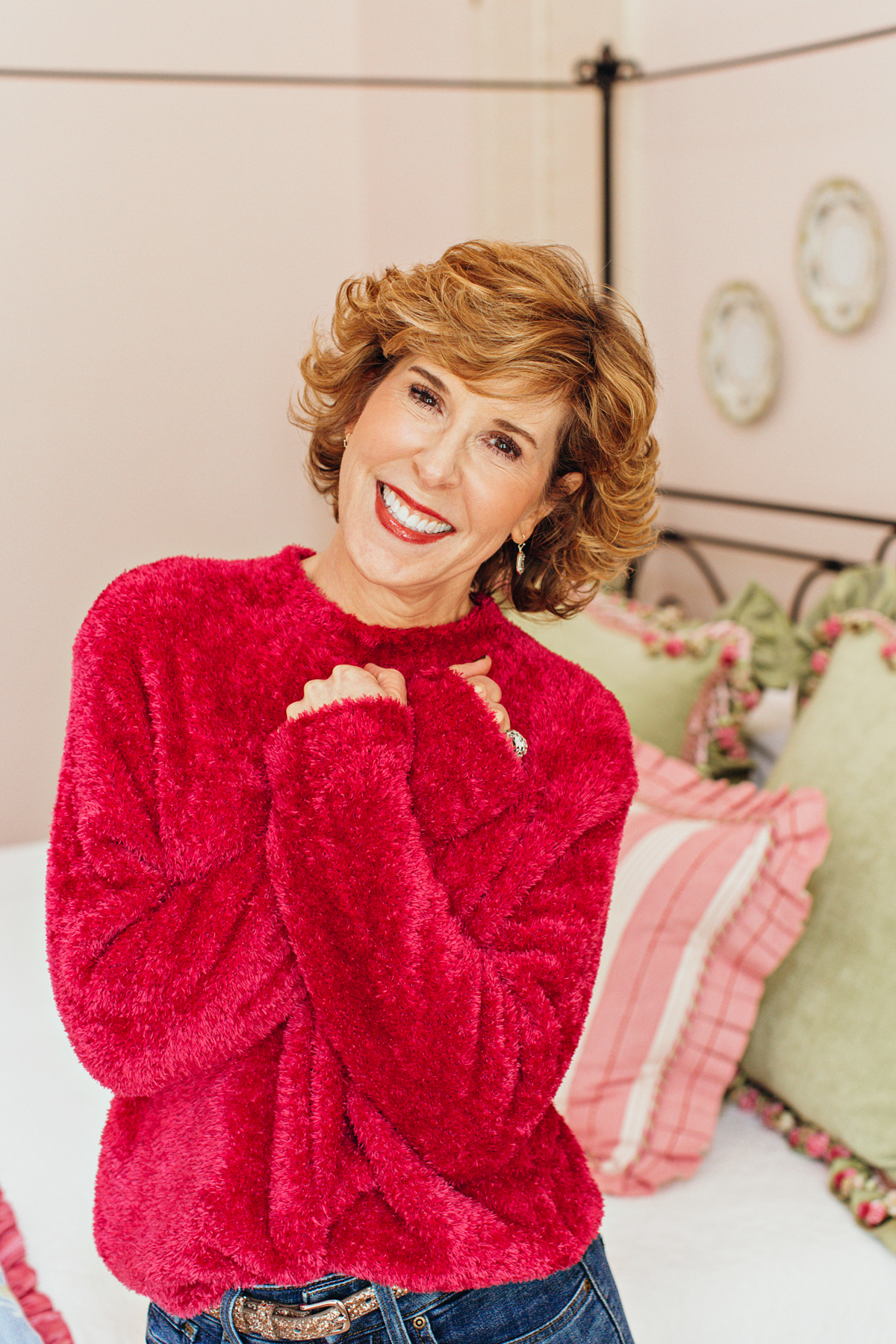 Brown Crewneck Pullover Sweater (pink HERE and blue HERE) | Jeans | Ugg Wedge Heeled Booties in Chestnut (black HERE)

I fell so in love with this soft and fuzzy sweater in hot pink, I snagged it in brown this week! Sometimes you just cant get enough, amirite?

Also, its under $30, so theres that!
Happy Weekend, sweet friends!
Blessings,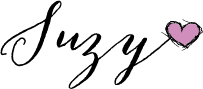 The post Whats Up, Weekend? 5 Good Sales+How to Prep for the Lilly Pulitzer Sale appeared first on Empty Nest Blessed.